FeNOM Iron Eater athletes are men and women that embody the Iron Eater lifestyle. They perform a variety of exercises such as bodybuilding, functional fitness, and powerlifting. It is our desire to provide work out clothes that will hold up to the exercise our athletes perform. Bench press, deadlift, snatch, squat; they do it all and our workout clothes stand up to the toughest workouts.
ARIEL STEPHENS
USA Weightlifting - 69kg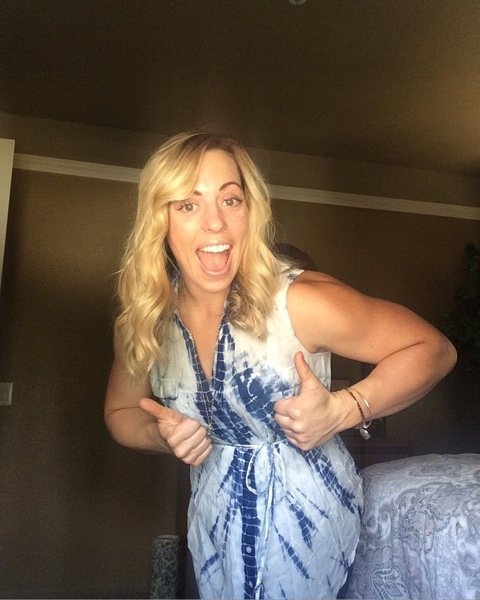 Ariel was born and raised in Woodland, CA where she grew up playing basketball, soccer, volleyball, swimming competitively, and cheering. She took a special interest in swimming and worked hard through high school to earn a partial swim scholarship for the University of Hawai'i Manoa. Ariel swam for UH from 2008-2012 and retired from swimming shortly after graduation in 2012. Ariel was set to start in the Peace Corps in 2013 to be placed somewhere in Latin America. However, she began Weightlifting and quickly fell in love with the sport. Knowing that she was in her early 20's, she decided to pursue her potential in Weightlifting before adventuring with the Peace Corps.

In the short amount of time that Ariel has been involved in Weightlifting, accompanied by a series of injuries, Ariel has accomplished a lot in the sport. Moving around the country to follow her dreams, she has managed to collect multiple National medals, win the 2014 American Open, compete for Team USA in the 2015 China Grand Prix, and qualify for the 2016 Olympic Trials.
Ariel is motivated by her passion to be better at everything she does in and out of the gym. Whatever Ariel does, she does it with her whole heart. She is dedicated to herself and to those who support her. Ariel is excited to be part of the FeNom Team!
Kat Grillo is our resident teacup athlete. She's just like the rest of us, only compacted and condensed for maximum power and cuteness. Asking her why she does what she does (I.E. outlift you, your mom, your dad and your weird uncle combined) she'll tell you, "so I can eat a lot." She's not a complicated woman. She surrounds herself with people who will motivate and inspire her, and in return she provides an unrelenting push that will bring new pr's and new milestones. She's our firecracker; we love her for it.
JAMES GOLD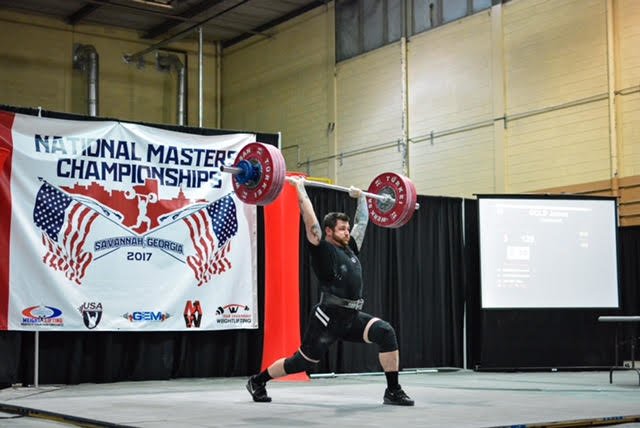 Lived in Apex NC from 1981 to 2001. Live in raleigh currently. Been a master technician for 20+ years. Metal fabricator. Joined athletic Lab in 2011 doing crossfit were I competed on the Advanced Team. Decided I liked Weightlifting way more. Started weightlifting in 2014. Won a bronze medal at American Masters in GA 2015. Won Silver at NC state championships 2016 and won Gold and went 6/6 at Pan Americans in 2017. Currently starting training for AO series 3 and Worlds in Barcelona Spain 2018. I train at Crossfit Oceana and Athletic Lab. I'm a team motivator. I semi Coach weightlifting when I see horrible lifting. 😂😂
TERESA KIEL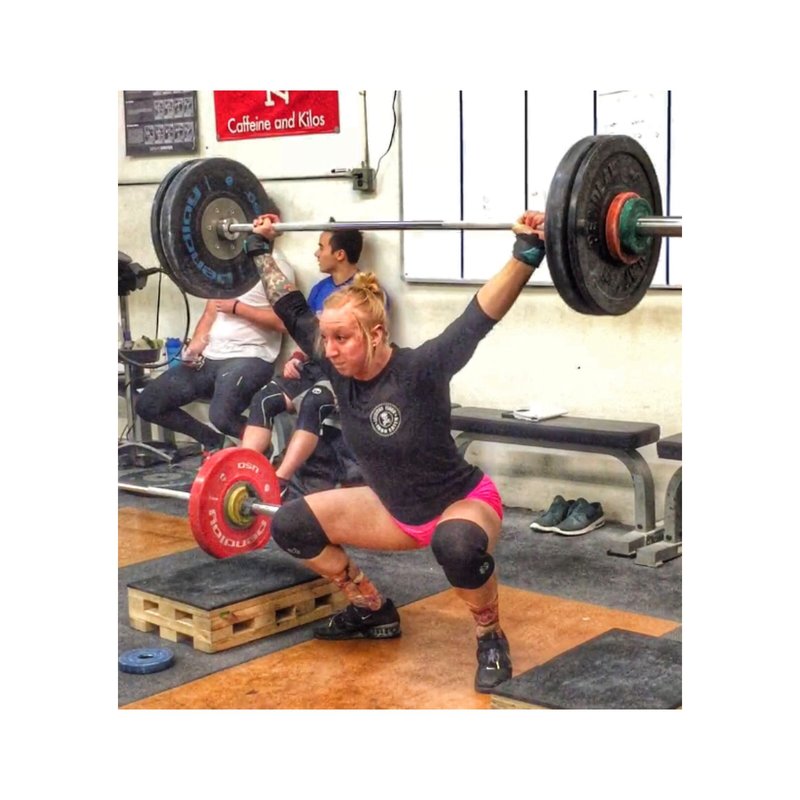 Teresa Kiel is from a small suburb of northeast Philadelphia. She did 13 years of competitive gymnastics before joining the Navy in 2006. She found a love for CrossFit while deployed in 2013, but made the switch to Olympic Weightlifting in 2015. She has competed locally
in Hampton Roads
, including the RVA Open, RUFIT, and at
her first national meet at
the USAW American Open
in
2016. Her goal is
to qualify for USAW Nationals. She has been active duty for 11 years and plans on making it a career. She lifts out of CrossFit Rife with the Barbell Syndicate Weightlifting Team
. You can count on her to have a huge smile and open heart! Lift, laugh, love!
CAT DONATONE
Asked to describe Cat Donatone in one word, we would have to pick: HUNGRY. We're not just talking about food here, though our girl can put down more donuts in one sitting than anyone else we know. Cat is a Coach and Athlete that has a perpetual hunger for improvement. Whether it's continuing her education to improve her skills and knowledge as a coach, working with her coach to refine and reach new goals for herself or pushing her athletes to reach their next achievement, Cat is ravenous. She doesn't believe in being "done". She believes in the longevity of consistent progress. We can always count on her to move the proverbial carrot for us and keep us moving forward.
DANIELLE KEARNS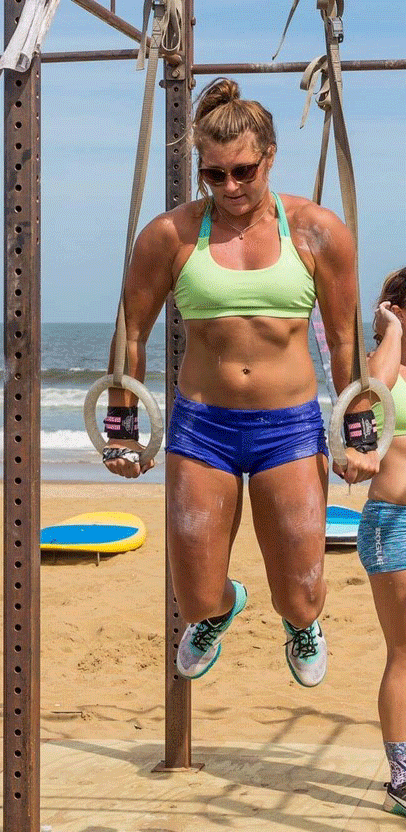 Photo by Charlotte Foerschler, @charlottefoerschlerphoto (Insta), Charlotte Foerschler Photography (FB)
I grew up in Connecticut and moved to Virginia to attend Lynchburg College for Exercise Physiology. Right after graduating (2015), I came to Newport News for my current job at Tidewater Performance where I coach athletes and general population towards their performance, fitness, and health goals through individualized training programs and nutrition plans. I love helping people reach their fullest potential in their sport, health, or life through balancing fitness and healthy eating. I work out at Crossfit Oyster Point and am Co-Captain of our Regional training team, OPGrit. We are training to make a return trip to the Mid-Atlantic Regionals and have another amazing experience like last year.
MICHELE MEMMO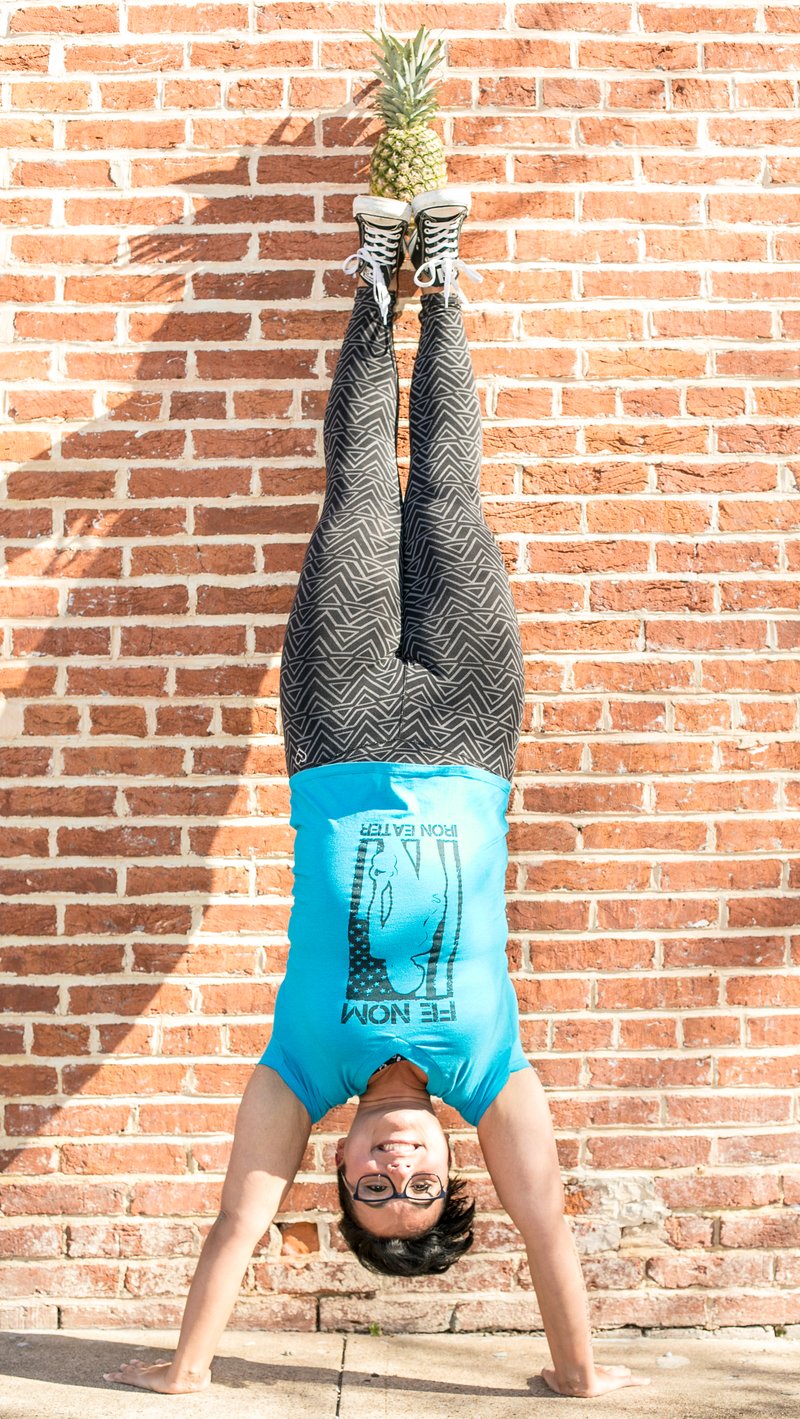 What's up Iron Eaters?! Here to give you a little introduction about me. I am a Registered Dietitian (MS, RD, LD) and a natural food lover behind this amazing blog. Originally a native of Buffalo, NY, I obtained my combined Bachelors/Masters of Science in Dietetics from D'Youville College in 2012. During my academic career I conducted research on child and teen nutrition, where I completed my published thesis work titled "Nutritional Assessment of School Food Environment Factors Associated with Eating Behaviors of High School Students".
Currently I reside in Baltimore and I am licensed by the State of Maryland. I am also credentialed by the American Dietetic Association to provide science based MNT to treat and prevent disease. My background includes working as a clinical dietitian at Mercy Medical Center of Baltimore, but I also consult individual athletes, amateur and aspiring, of all sports based on personal expectations. My experience includes individualized nutrition counseling, clinical dietetics, community nutrition, grocery store tours and corporate wellness education.
My main goal is to empower individuals with the knowledge to make wise dietary choices to live a long healthy life free from illness and disease. We are all human, we all eat, so let's enjoy it!
Outside of my professional career, I understand what it feels like starting from the bottom when you are not "your fittest". I have been in the shoes of so many of my clients. I have learned to overcome the struggle of being overweight by losing 125 lbs. naturally. No surgery, pills, gimmicks, just eating healthy for me, being physically active and sticking to it each and every day, to be the best I can be. I developed a strong passion for cooking, shopping in farmer's markets, researching food nutrient composition, overall nutrition education, and living a healthy lifestyle through being physical active, be it training for a Triathlon or Deadlift Competition. My philosophy revolves around the idea of food as medicine; looking at the properties of individual foods and how they relate into life-long health, vitality and performance.
BLAKE SEWELL
Blake Sewell is our token big tough guy. We like to compare him to a grizzly bear because in competition he's huge, aggressive and in attack-mode. Outside of competition he's a dedicated Navy man, a loyal husband, an adoring father and a supportive training partner. Blake is our go-to guy to get pumped up. Going for a big PR? You can trust Blake to blast the music, yell encouragement and maybe even bark a little.
LAURA BLIGH
Laura Bligh used functional fitness to find her own identity again after giving up a career and several homes to follow her Army husband. She approaches training and competing with a never settle mindset and believes a strong mental game is as important as a big squat (but seriously you can never squat enough).
ADAM WADDELL
Adam was a multi-sport athlete through college. He is now on a semi-pro GRID team called the Philadelphia Bulldogs. He is a hardworking, visceral athlete. Not only does his training keep him sharp, but it has helped him to encourage and motivate others around him. He thinks training should be fun and that each athlete, while striving to be the best they can be, should be thankful for the grind and to always remember how far they have come.
MATTHEW SCHWANER
NAGA Featherweight 1st Place Blue Belt Division
2011 Crossfit Regionals Qualifying Athlete
Muay Thai Black Belt
CF Level 1
CF Olympic Lifting
CF Running & Endurance
CF Gymnastics
CF Coaches Prep
SPEAR Certification
ONNIT Level 1 "Foundation" Trainer Certification
After spending nearly a decade in Martial Arts as well as the fitness community, I am dedicated to taking the path of education to accompany many certifications and training experience. Currently in pursuit of obtaining title of CSCS after completing Bachelors program. Although family, school, and career are paramount, my quest is to compete professionally in sport jiu-jitsu and also be competitive in powerlifting. Seeking challenges is my life's work, providing challenges to athletes is my passion. The world is always moving thru space and time, the people living in it should be too!
SHAY EDWARDS
Growing up I was always involved in some type of sport, be it swimming, gymnastics, softball, soccer... you name it I probably tried it at some point. I found my love for Powerlifting through Crossfit which I have participated in as both a coach and as an athlete for the last 9 years. After competing in my first Powerlifting meet in 2012, I started to turn my focus to Powerlifting. I love pushing the limits, testing myself, and treating everyday as a new challenge both in and out of the gym. I feel that the only failure is in not trying; you never know what you're capable of unless you try! I stay busy with work and go to school full time, I am a mom, coach, avid surfer, and still find time to train everyday at 5am. Early bird gets the worm! I just hope to inspire the next generation of young women to set goals, chase their dreams, and nothing is impossible if you want it bad enough!
Recent Accomplishments & Future Events / Goals:
2015

USAPL (National Federation) 63kg Women's Open Class
1st place VA State Championships
5th place Nationals
2016

IPF (World Federation) 63kg Women's Open Class
Upcoming...

USAPL 57kg Women's Open Class
July 16th - VA Battle of the Beach (Nationals Qualifier)
Oct 13-16 Nationals